Transport
Culver Square Shopping Centre has developed a Green Travel Plan with the aim of raising awareness of sustainable transport and help our customers choose a more environmentally friendly way to travel to the Centre.
Hedingham and Chambers Bus are offering £2 bus fares until the end of June, for a single bus trip across their network. This applies to both adults and children.
Find out where the £2 bus fare take you by visiting www.hedinghamandchambers.co.uk/£2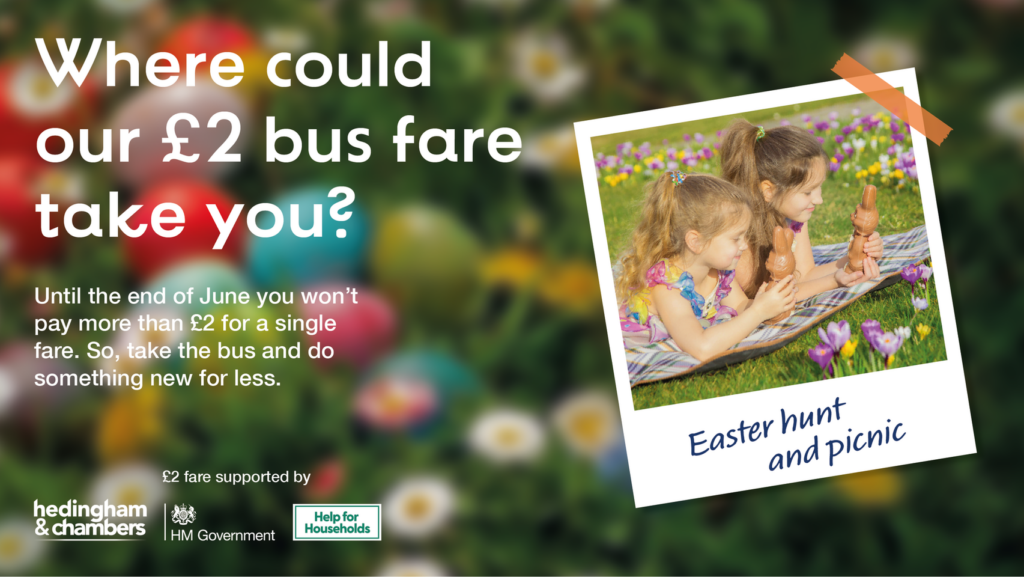 Environment
We have a clear obligation to protect the environment. Whilst our primary responsibility is to our customers and retailers, our influence on the environment is considerable. Our initiatives are guided by our environmental policy as outlined in the PDF below.
Culver Square has been awarded the PAS99 accreditation standard, which includes BSI 14001 Environmental Management System (the internationally recognised standard for environmental management); ensuring that the environmental impacts are managed effectively, reducing carbon emissions, introducing renewable energy sources, increasing recycling and minimising water usage help to minimize our environmental footprint.
More information about our policy can be found here: Environmental Policy
More information about our travel plan can be found here: Green Travel Plan
At Culver Square, we see sustainable transport as an essential part of our ongoing commitment to becoming a more environmentally friendly shopping centre. As an integral part of the community, we are working towards raising awareness of sustainable transport. We believe that by working closely with the local authority and transport operators to increase the options for sustainable travel to and from our centre, we can provide more choice for employees and customers with the added benefit of reducing our carbon footprint.