Fashion — Superdry: Becoming the most sustainable listed global fashion brand
Everybody needs to be held to account for turning things around. Superdry included. They have already achieved a lot and are recognised for what they've done. But they need to do more.
THE SUPERDRY GOAL IS TO BECOME THE MOST SUSTAINABLE LISTED GLOBAL FASHION BRAND BY 2030!
Their strategy & targets: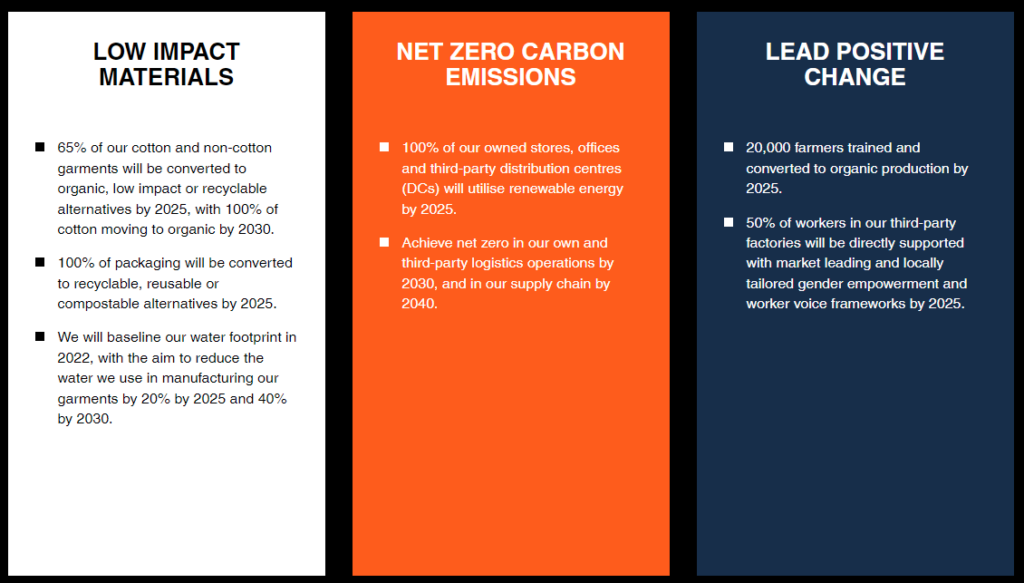 Their achievements so far: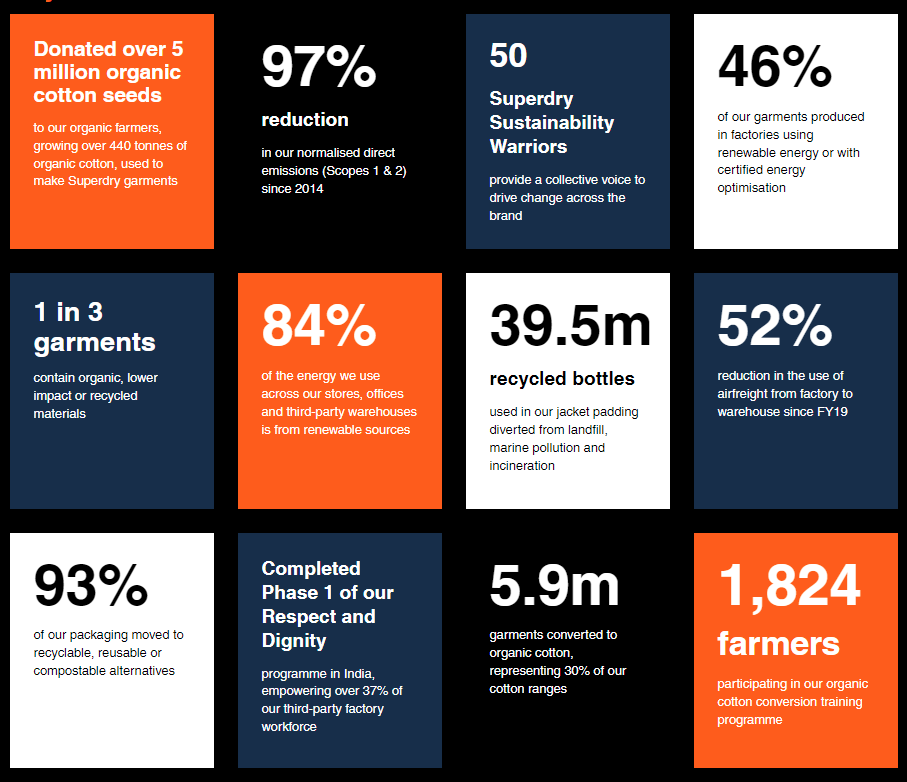 In 2021, 1 in 3 Superdry garments contain organic, low impact or recycled materials. Learn more about each sustainable material in this library and view the full Sustainably Sourced range HERE.
Read the Superdry Sustainable Stories here.
Some of their key initiatives include:
Low Impact Materials
Net Zero Carbon Emissions
Leading Positive Change
Packaging and Waste