Events — Wild at Art Pop Up Gallery
10/05/2021 until 05/06/2021
Our Wild at Art pop up gallery is a showcase of art created by the Colchester community.  We set them a challenge to express themselves by combining art and nature.  This amazing collection has been brought together to inspire us all to explore our hidden creative talents.
The gallery is located next door to Clarks and is open as follows: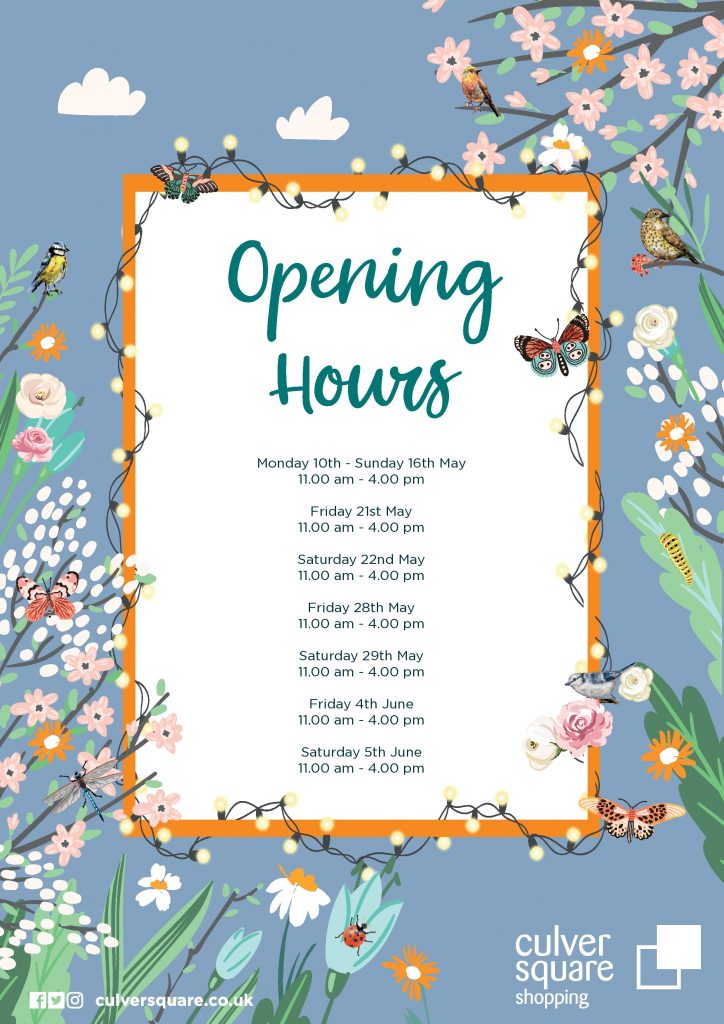 Why Wild at Art?
Nature has been one of the main ways we have supported our mental health during the pandemic as it has acted as a form of escapism.
Creative activities have a positive impact on your mental health as they are a fantastic way to express emotions and feelings.
Nature is the theme of this year's Mental Health Awareness Week.
Therefore we challenged the local community to combine nature and art to express themselves.
Mental Health Awareness Week (10th – 16th May)
The theme for this year's Mental Health Awareness Week is Nature.
The evidence is clear that access to nature is crucial for our mental health and millions of people re-discovered that during lockdowns this year. However, this was not the same for all of us.
The aim of this year's Mental Health Awareness Week is to explore what the barriers are and ensure everyone is able to share in the natural world and experience the mental health benefits.
The week will be an opportunity to open our eyes to the power of nature. Find out more here.