Fashion — Sweater weather
8 great ways to wear knits now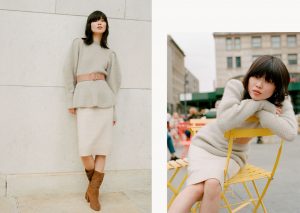 THE KNIT SKIRT
Winter may be the most wonderful time of the year, but if you're actually going to be jolly and not just cold and miserable — you need to dress appropriately. Our advice? Go top-to-toe in cosy, chic and unexpected knitwear pieces. Crown this look with a wide belt to accentuate your waist.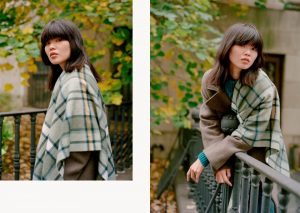 THE STAND-OUT SCARF
'Tis the season to snuggle up in a chequered wrap! While it goes with everything (really, it does!), it's the ideal accessory if you want a pared-back everyday look to earn some extra style points.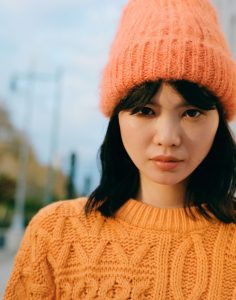 THE BOLD BEANIE
Get your head in the game with a fuzzy beanie in autumn's eternal it-colour.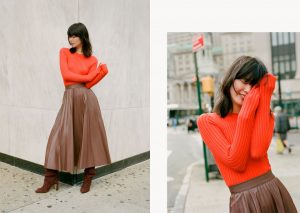 THE THIN KNIT
The delicate thin knit is essential for layering, but it's actually just as cute by itself. Take a cue from Manami and make it fashion by partnering it with a faux leather skirt and high-shaft suede boots.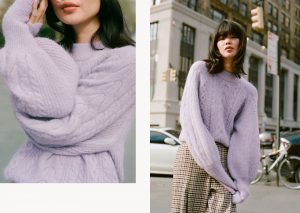 THE CABLE KNIT
Sometimes, winter dressing brings tough choices. Are you going to be warm but unhappy or freezing but cute? This timeless lavender cable knit expels those tough sartorial choices. Warm and cute – we choose you!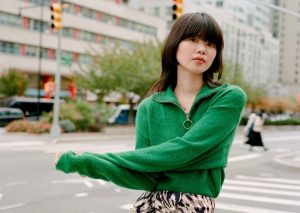 THE SPORTY ZIP-UP
Comfortable, casual and chic. The styling options are endless with this utility-inspired staple.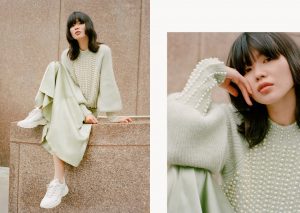 THE EMBELLISHED ENSEMBLE
Dressing for impact? Go monochrome with a luxe pearl-embellished knit paired with a silky skirt.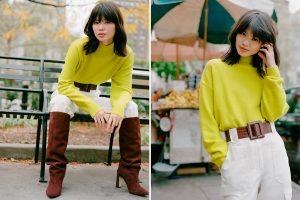 THE COMEBACK KIT
Bright neon, wide belts and high-waist trousers — the '80s called, and we want their trends back.