Fashion — Summer or Nothing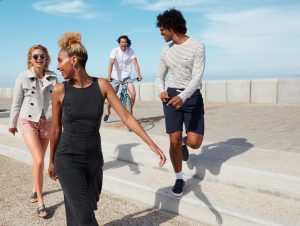 A creative and visual feast of live action, the campaign encapsulates and brings to life the 'Summer or Nothing' ethos that rings true throughout the season. From sun-soaked pool parties to surfing, cliff jumping and skateboarding, the campaign is a burst of continuous activity and movement, teasing the potential and anticipation of high summer. Beach balls blown up to giant proportions and ice creams towering high with kaleidoscope colours, Superdry's call to action is a clear reminder to not just get out, but to go all out.
Showcasing a fresh and innovative product mix enriched with creative influences, Superdry's SS19 men's and womenswear captures the energetic and playful spirit of summertime with an array of trend-lead, contemporary styles.
This season go big, go bright, all day, all night. No matter what.
#SummerOrNothing