Fashion — Spring Fling
10 ACCESSORIES TO GET YOU SPRING FLING READY WITH H&M
We have a crush on statement earrings, snake prints and strappy sandals.
1. THE SNAKE PRINT SANDALS
Snake print is for sure this season's hottest print. These stylish snake sandals add an extra chic touch to your look and are also a great travel partner for those city strolls.
2. THE CITY SHOPPER
Snake print matched with bright yellow will be your new favourite combo this spring. Choose a sunny city shopper that gives any outfit a pop of colour and is big enough to hold all your necessities.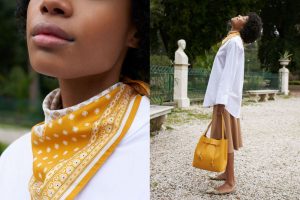 3. THE BRIGHT SCARF
How to add colour in a simple way? Let a scarf bring some extra spark to your outfit. Bonus: The scarf also works wrapped around your hair or tied around your bag strap for a fun new look.  
4. THE PEARL EARRINGS
Catch the first rays of spring sunshine with metal and pearl. When styled with a sharp suit, these earrings add a soft hint to the look.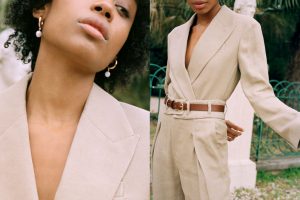 5. THE CLASSIC BELT
Learn how to master this season's trendiest power dressing. Tuck in the blazer and add a classic cognac belt at the waist, and you will not want to use a suit in any other way again!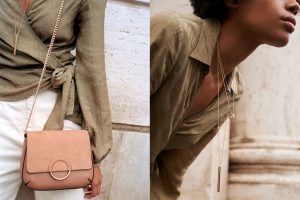 6. THE CHAIN-STRAP BAG
Nothing beats a chic chain strap bag that works with pretty much everything. Carry this embossed leather and suede imitation shoulder bag by the chain over your shoulder or in-hand as a clutch — straight from daily activities to evening glamour.
7. THE LAYERED PENDANTS
Why only wear one necklace, when you can wear all your favourites at once? Layer the pendants over a top with a deep neckline and let the chains be the centrepiece of your new favourite look.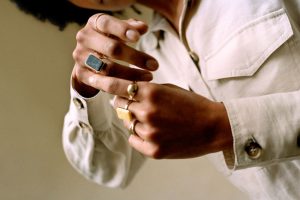 8. THE BOLD RINGS
Mix and match gems, stones and colours on your fingers. This spring is all about expressing yourself with a mix of bold and simple rings. Try it and you will be obsessed!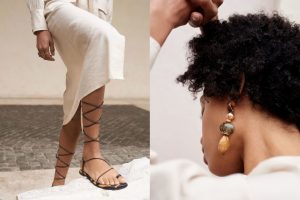 9. THE GLADIATORS
Nothing says spring like these go-to sandals of the season. The gladiators are best worn when combining the knee-high straps with a safari dress in a neutral colour.
10. THE STATEMENT EARRINGS
We promise — you'll want to wear these sculptural earrings every day this spring. Mixing brass with grey, brown and amber-coloured beads, they're the perfect finishing touch for any outfit.
THE H&M TEAM
PHOTOGRAPHER Alina Asmus
STYLIST Christina Ahlberg
HAIR AND MAKEUP Susanna Jonas
MODEL Raissa Leme |NEXT Management Milano
PHOTO ASSISTANT Luca Filoni
STYLIST ASSISTANT Flavia Figà Talamanca