News — Silly Salmon Sculpture!
Who are the SillySalmons? 
The SillySalmons, are a group of 15-17 year olds who are taking part in National Citizen Service (NCS) run by Catch22, a four-week programme designed to get teenagers more involved in the community and learn valuable life skills.
During their third and fourth weeks, they have completed a social action project and decided to raise awareness of single-use plastic in the oceans.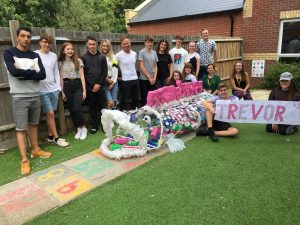 Their journey
They decided to raise awareness of plastic in the ocean as they know this is a problem that isn't going away and they felt that it needs more discussion. Knowing that building a sculpture in the local area made out of mostly plastic waste would be a good talking point.  They chose to make a salmon as this ties in with their team name and they are very badly impacted by plastic pollution.  The salmon is called Trevor!
73% of deep-sea fish have ingested plastic and by 2050 there will be more plastic in the sea than fish. This is why they put lots of plastic bottles and containers inside the sculpture to demonstrate the issue in a very visible way.
Trevor the Salmon, has lots of scales on him which share facts and tips for reducing plastic usage and being more environmentally friendly, please take the time to have a read.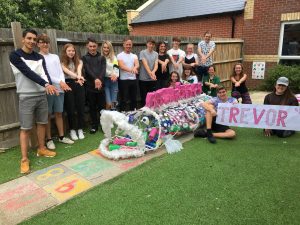 Including the community
Children from a local nursery painted some of the bottles for the sculpture.  The SillySalmons team collected plastic donations from neighbours and local retailers.  They held a bake sale here in Culver Square to raise money for supplies and worked with local artist Ben Hucklesby.  The SillySalmons want to thank everyone who has donated to their cause.
Please come along to see Trevor the Salmon while he is in the square and enjoy the sculpture they worked so hard to create.   But most importantly read the facts and tips that are on display.
Trevor will be on display for four weeks (23rd August – 20th September) after which he will be moving to a permanent home.
Trevor the Salmon is not interactive so please don't use him as a bin!
Follow The SillySalmons on Instagram to keep up to date: https://www.instagram.com/sillysalmonsncs/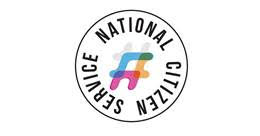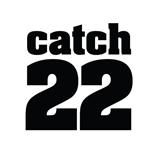 Watch the behind the scenes making of Trevor the Salmon here.