News — Hate Crime Ambassador
We are proud supporters of the 'Stop the Hate' campaign.   Our team members who attended the Hate Crime Ambassador (HCA) presentation in January, are now registered Hate Crime Ambassadors. Culver Square has an inclusive culture and it is important to us that hate crime is identified and victims are supported.
What is Hate Crime?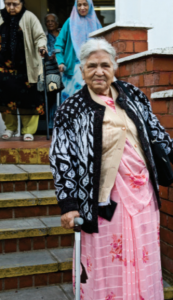 Hate crime is any incident, which may constitute a criminal offence, which is perceived by the victim or any other person as being motivated by prejudice or hate because of a person's:
Race, colour, ethnic origin, nationality or national origins, includes Gypsies and Travellers.
Religion or faith and can include no faith.
Gender identity includes Transphobia – resentment or fear of transgender people or transvestites.
Sexual orientation. Including Homophobia – resentment or fear of gay, lesbian or bi-sexual people. Also resentment or hatred of heterosexual people.
Disability – any physical, sensory or mental impairment whether short or long-term. Includes learning disability or difficulty.
Hate crime can take many forms including:
Physical attacks – such as physical assault, damage to property, offensive graffiti, neighbour disputes and arson.
Threat of attack – including offensive letters, abusive or obscene telephone calls and other intimidating behaviour as groups or individuals.
Verbal abuse or insults, abusive gestures.
Other abuse – offensive leaflets and posters, dumping of rubbish outside homes or through letterboxes, unfounded and malicious complaints and bullying at home, on-line, in school or in the workplace.
What can you do?
• Recognise that what is happening to you is a hate crime
• Understand that by reporting the incident you will get the help you need
• Don't suffer in silence, the help you need is available, call us now…
• It will help police and support agencies if you keep a diary of events. Please remember to date and time entries and fully describe any individuals or vehicles involved.
If you experience Hate Crime:
• As soon as you can, go somewhere you know is safe and get help
• In an emergency call 999. Otherwise call the police on 101
• Tell the police what has happened and why you think it happened
• Do not drink alcohol after an incident as you will need to give a clear account of what happened
• If you do not have the confidence to talk to the police there are details of Hate Incident Reporting Centres (HIRCs) at essex.police.uk/hatecrime or you can report on-line at www.report-it.org.uk or call Crimestoppers anonymously on 0800555111.
In an emergency dial 999 or 112 (112 is a European equivalent number that works in UK.)  Call the Non Emergency number for Essex Police on 101 to report any incident of crime.
There is a Language Line available to take details for those who do not speak English. Other facilities to contact Essex Police for non emergencies are the use of Type Talk via BT and Text line 07624 800101.
What can we do for you?
All incidents that are defined as hate crime are referred to a specialist team who work to ensure you are kept safe.
These specialist hate crime officers have established links with other criminal justice agencies, as well as many public and voluntary sector
organisations, that are able to provide you with other support and advice. The local policing team, hate crime officers and local community groups work together to try and resolve the problem.
For those with hearing or speech impairments use Minicom line: 01245 452828.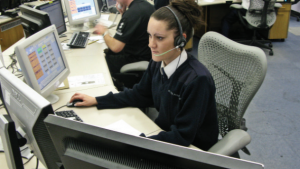 To find out more click here to download the HC2 leaflet with more details.